New owners of Soco Sports David (HO) Mattson and Fredrick (Guam Bomb) Taijeron purchased the company in 2019. With one common goal: to bring sportsmanship, love for the game, and respect back to the community and Colorado Softball. Their plan to connect the Colorado Springs softball program with the Northern and Southern softball programs. To create a competitive Colorado program so the state can be represented properly in the surrounding areas.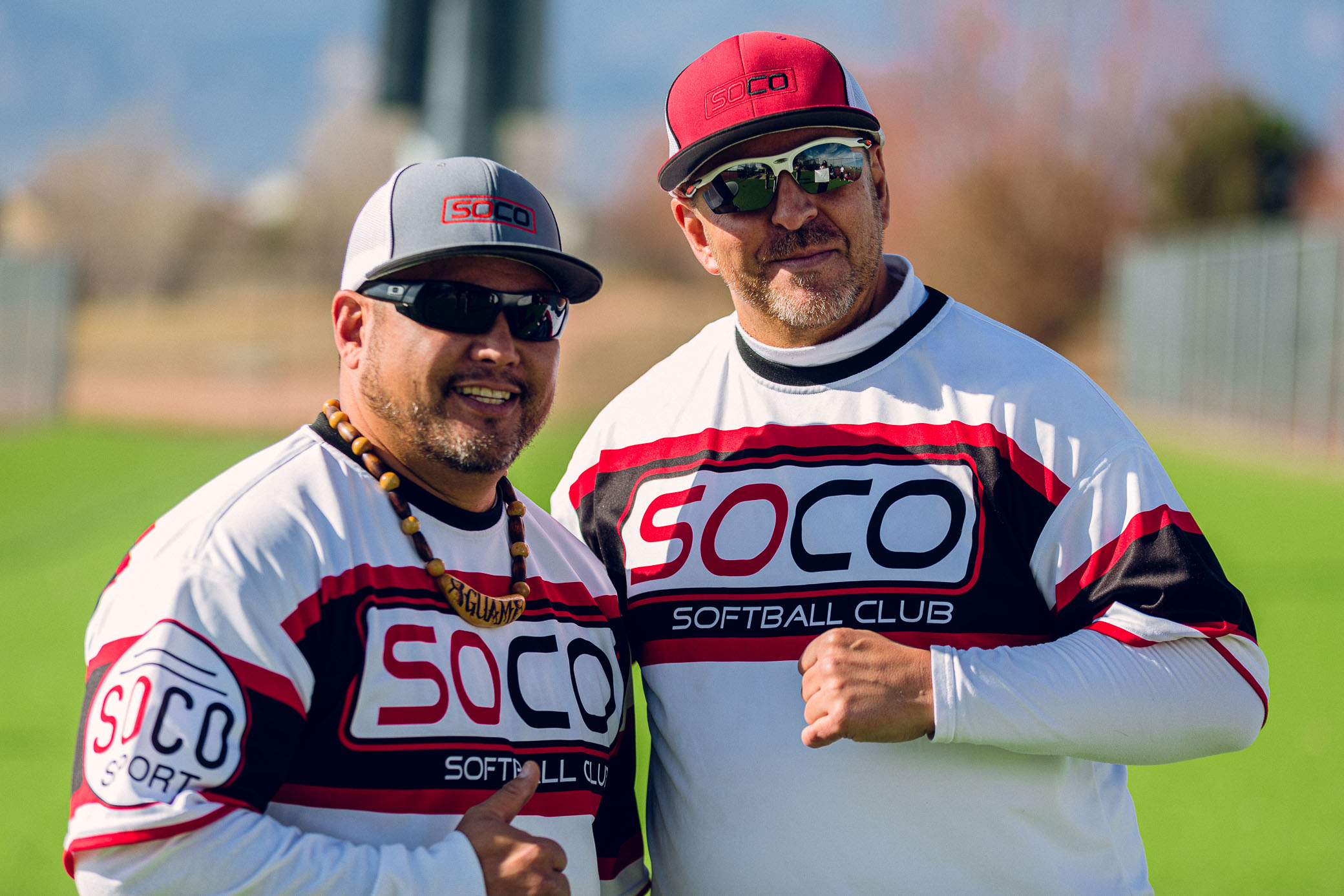 But to them the SoCo Sports represents allot more than just softball. It's their opportunity to give back to the community. In just one season SoCo Sports has sponsored sports teams like local high school baseball and high school girls fast pitch softball, Softball teams in Hispanic Worlds, Black Worlds, USSSA Worlds, WSL Military Worlds and AWS World events. They also sponsored corn hole teams to compete nationally and started an indoor softball leagues. But giving back to the community is one of their priorities and they use the softball platform to help the Colorado Springs community. SoCo Sports has held coat drives, Toy drives, and candy drives for the community. Raising over 150 coats for the homeless, 950 toys for the children centers, and over 500 bags of candy for the Halloween drive.
Their love for the game, respect for the participants, and community show with their actions. With over a combined 50 years of playing the game, 20 years of umpiring the game, and 20 years of coaching experience. SoCo Sports and the Colorado Softball program can only thrive. So come out and support the great sport of softball, the Colorado Springs community, and the Colorado Softball program with SoCo Sport.


3nd ANNUAL SOCO de MAYO NIT